Nine-time Australian Open champion Novak Djokovic had his visa cancelled on Jan. 5 while traveling to the country to compete in this year's tournament.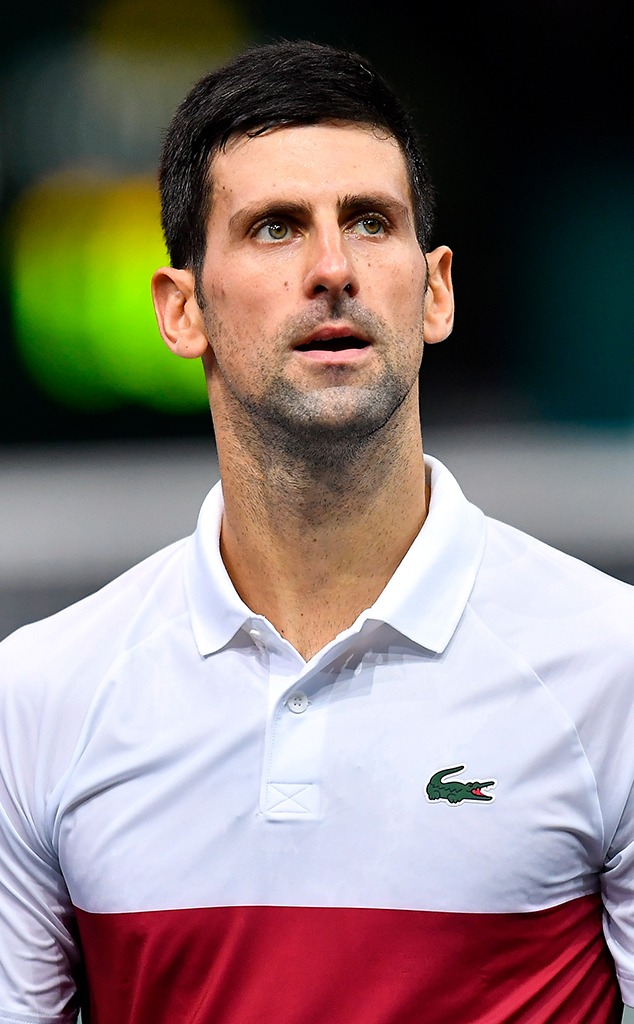 Aurelien Meunier/Getty Images
Just days before the Australian Open tournament, tennis champion Novak Djokovic had his visa cancelled. 
The Australian Border Force announced that Djokovic "failed to provide appropriate evidence to meet the entry requirements to Australia, and his visa has been subsequently cancelled."
The Force said it "will continue to ensure that those who arrive at our border comply with our laws and entry requirements," adding that those with cancelled visas will be "detained and removed from Australia." 
Djokovic was traveling to Australia to compete in the Australian Open, which runs from Jan. 17 to 30.
According to the BBC, all players must be vaccinated or have an exemption amid the recent COVID-19 surge. This week, Djokovic wrote on Instagram that he had received such documentation, saying, "I'm heading Down Under with an exemption permission." 
But after the Serbian athlete, 34, landed in Melbourne on Jan. 5, authorities discovered his team had allegedly made an error on his paperwork and "had not requested a visa that permits medical exemptions for being unvaccinated," per the BBC.
Djokovic has previously won the Australian Open nine times. This year's participants include Garbine Muguruza, Roger Federer and Venus Williams. 
Australian politician Jaala Pulford tweeted on Wednesday to say that the country's federal government asked "if we will support Novak Djokovic's visa application to enter Australia."
Miles Teller Addresses COVID-19 Vaccination Status
The Minister for Innovation, Medical Research and the Digital Economy said they would not be providing Djokovic with "individual visa application support" in order to participate in the 2022 Australian Open Grand Slam. "We've always been clear on two points: visa approvals are a matter for the Federal Government," Pulford said, "and medical exemptions are a matter for doctors."
Per NBC News, Prime Minister Scott Morrison also addressed the controversy during a news conference on Jan. 5. 
"He must provide acceptable proof that he cannot be vaccinated for medical reasons to be able to access the same travel arrangements as fully vaccinated travelers," the leader said. "If that evidence is insufficient, then he won't be treated any different to anyone else and he'll be on the next plane home."
Morrison added, "There should be no special rules for Novak Djokovic at all. None whatsoever."
E! News has reached out to Djokovic's rep and the Australian Open for comment.